What sets us apart from our competition?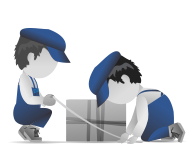 1
Customer service
Starting with a detailed offer and ending with the completion of your move.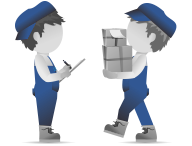 2
Organization
Nothing is left to chance. Our goal is perfection and this can only be achieved with thorough organization.
3
Security
Your freight is in good hands. We take every precaution to ensure safe transport.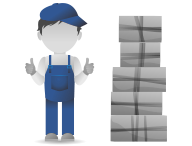 4
Efficiency
Timeliness is a priority. Expect prompt and efficient service.
Dependability is our mission.
With both our modern facility and membership in the Bundesverband Möbelspedition und Logistik (AMÖ) e.V., it is clear that BVL is a quality driven company. We will do everything to ensure that your complete needs are met because no continent is too far when it means that our customer is satisfied. Overseas moves can be a challenging task which should be planned and executed by experienced personnel. With the help of our company your transport needs, whether ocean, air and/or ground will be carried out smoothly.
Step by Step to your goal
Our approach is catered to your individual needs. Our competent move coordinators will work together with you to ensure success. Our qualified packers will prepare your goods for shipment and bring them to our warehouse facility which is secured with a state-of-the art video alarm system that is monitored 24 hours.